Projection of Images on the north facade of the Schloss
Sunday 23rd September 2013
At 19.30 after sunset a presentation was given outside of the Schloss in the rear courtyard.
Following a welcome from Mayor Burkle, music was played from a local band standing on the rear balcony. Following this a slide show projected onto the rear facade took place with background music and an explanation of the images.
Below is a selection of these images and images of the event.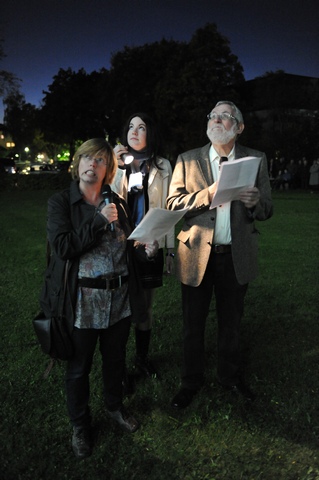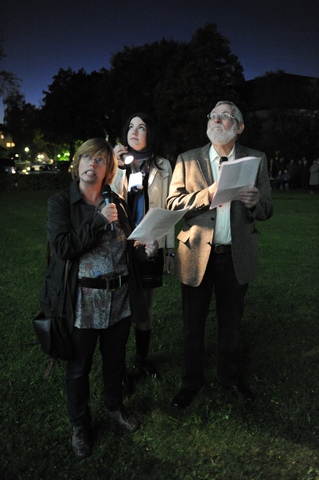 2012 - Projection on Schloss Bad Wurzach