Sunday 11th November
Remembrance services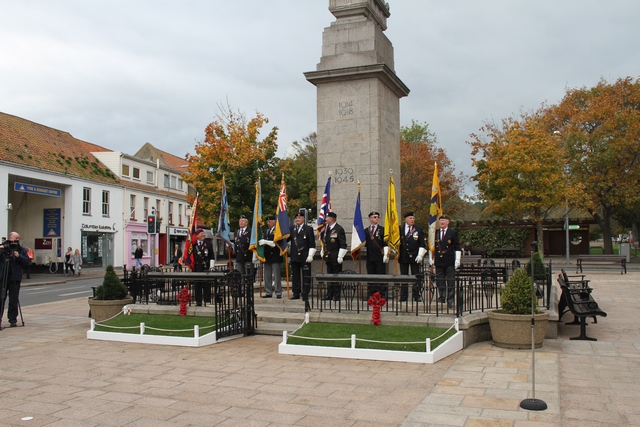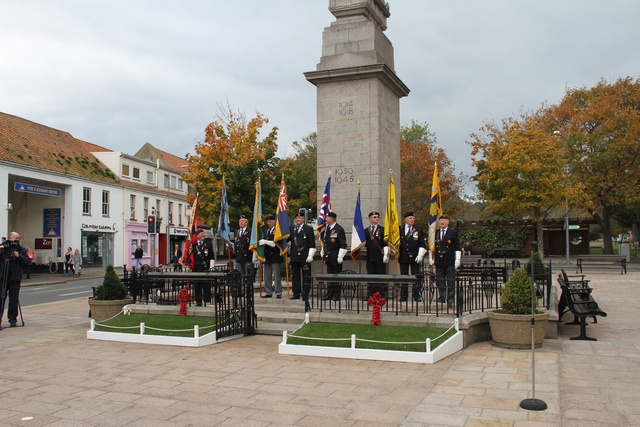 This year members of the Partnerschaft former internees family and friends attended two remembrance day services.
The first was held at the cenotaph at 11.00 am
The second was as a tradition with the Partnerschaft was held at the memorial to former internees in the gardens of Howard Davis Park
The weather was appalling and due to an oversight, the Constable of the Parish Simon Crowcroft stepped in and presided over the service. Derek Upton was on hand to play the bugle before and after the minutes silence. Despite the heavy rain a bright rainbow made an excellent backgound to the proceedings.
After the service participants adjourned to the Ommaroo hotel for tea.