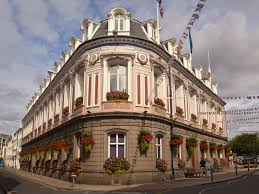 Since It's formation and as part of the reconciliation process, the partnerschaft has assisted with many student exchanges.
Students from Jersey spend time in Bad Wurzach and visa versa.
With this many long standing friendships have formed.
Students from Le Quennevais school and Beaulieu have enjoyed visits to Bad Wurzach.
The partnerschaft works closely with the Jersey Arts Centre, organising and assisting with many visits.